What is therapy?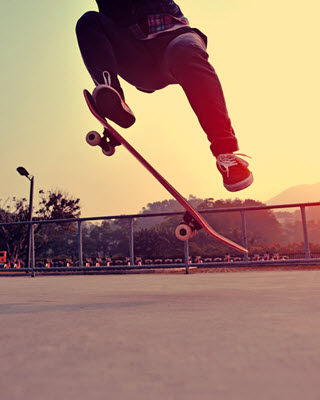 Therapy is an opportunity to:
• Get to know yourself
• Gain insight and awareness
• Grow and mature
• Enhance emotional intelligence
• Acquire effective communication skills
• Improve your relationships (with self and others)
• Discover the best methods for coping
• Learn how to function more optimally in your daily life
• Live a more fulfilling, meaningful, and purposeful life
• Hear an objective, un-biased, professional perspective
• Receive compassion, empathy, and understanding
• Feel safe and free to fully express yourself in a confidential environment
• Meet weekly with someone who you can trust and who truly cares about you
• Become the best version of yourself
Therapy is not:
• Judgmental
• Coercive
• An abuse of power or authority
• The same type of relationship you have with a friend or family member
Why therapy? How will it even help?
In the midst of daily routines, it is important to make time to focus on YOU. Therapy exists to help you better relate to and understand yourself. This helps you better relate to and understand other people and the world around you.
I am highly educated in human behavior and interpersonal relationships as well as how the brain functions and the connection between the mind and body. Much of our daily existence is driven by automatic factors that operate outside of our awareness. It really is SO hard to see ourselves from the outside, even when we THINK we KNOW! This is why therapists must also seek their own therapy in order to continue to evolve and be able to work through their own issues. We simply cannot "do therapy" on ourselves. There is no true substitute for a highly trained, objective third party professional.
I will help you understand the "why". With this recognition, you will begin to see the world through a completely different lens. Things will begin to "click" and make sense. With this newfound awareness comes insight. Insight offers you the opportunity to do things differently and break out of old patterns. Since we can't change something that we don't even know is happening, the awareness must come first. From there, you are prepared to begin making really important, life bettering changes. You will be given the chance to overcome bad habits and break negative cycles. And I will be right there with you as your humble and devoted guide through the entire process.
Who is therapy for?
Therapy is for everyone! Therapy is especially for anyone who seeks to understand themselves and their emotions, thoughts, behaviors, and relationships better. And anyone who wants to live a happier, more purposeful life.
Therapy is for those who are brave enough to recognize that they deserve to feel good and that they have the power to make it happen.
Therapy is a beautiful thing. It helps you to realize that you have a choice. You can continue down a destructive path of self-loathing, unconsciously recreating the same old agonizing patterns, doomed by your upbringing and prior life experiences, OR you can decide that it's time to take control of your life and give yourself a truly amazing gift.
This is how we change. This is how we learn to really live life. This is how we become our best selves.
I've never talked to anyone. I'm used to handling things on my own. Aren't people who go to therapy weak?
Not at all! Everyone needs help now and then. Recognizing that you need help shows tremendous strength. Reaching out for help shows immense courage. Being vulnerable isn't always easy, but holding in your pain and suffering in silence can be even worse. I understand how difficult it can be to find the right therapist. I also know that the work you do both in session and outside of session can be tough. I want you to know that I am here for you and that I commend you for being willing to give therapy a try.
How is therapy different than talking to a friend?
Therapy is an effective alternative to soliciting advice from loved ones. While friends and family members often have good intentions, it is impossible for the people closest to you to remain unbiased. As a therapist, I am an objective third party who has your best interest in mind. I am a highly trained mental health professional and my sole objective is to help you.
I've been to a therapist before, and I didn't find it helpful. Should I try again?
Finding the right mental health professional is an important factor when seeking therapy. There are many different kinds of clinicians and types of therapy. Finding the right fit can make a significant difference in your therapy experience. I offer free 20 minute phone consultations prior to starting treatment to help us gauge if my skills and approach match your needs. I am always happy to provide referrals to other therapists and providers when necessary.
Will you share my information?
Your privacy is of the utmost importance to me and is something that I take very seriously. What you share with me is confidential, meaning it is just between me and you. I am legally required to protect everything you tell me unless I believe you are at serious risk of harming yourself or someone else.
Confidentiality and privacy are essential elements to building and maintaining the trust that is necessary in order for true progress in therapy to be made. In the case that you would like me to share your information with another health care provider, we can always discuss this and have you sign a written release.
What is your style?
My style is warm, compassionate, and collaborative. I am down-to-earth and non-judgmental. I ask questions and play an active role in the therapy process, yet I will truly listen to you. I build trusting relationships with my clients. I empower people to become the best versions of themselves.
What is your philosophy?
My philosophy is that therapy is most effective when it is personalized, holistic, and consistent. I respect you as a human being and all the characteristics that make you a unique individual. I draw upon Cognitive-Behavioral Therapy, Acceptance and Commitment Therapy, Mindfulness-Based Therapy, Psychodynamic Therapy, Solution-Focused Therapy, and neuroscience research. I genuinely look forward to seeing you each week. I am passionate about helping you and dedicated to your progress!
What areas do you specialize in?
What treatment modalities do you use?
What about medication?
There are no quick fixes and medication alone can't solve all issues. Medication is most effective when used in conjunction with talk therapy. It is crucial to fully process symptoms, explore the root of problems and work through them, and acquire new skills and strategies for healthy coping.
A medical doctor (MD) is the only health care provider who can prescribe medication. If you are interested in taking medication, we can discuss it and I can provide you with a referral to a psychiatrist for medication counseling.
How quickly can I be seen?
I am usually able to see new clients either the same week you request your first appointment or during the following week.
What is your rate?
My rate is $195 per 50 minute session.
Do you accept insurance?
I am an approved Lyra Behavioral Health provider. Lyra is a great alternative to traditional health insurance for mental health care coverage. Lyra allows employees of companies to receive free mental health care (no co-pays), does not require people to be diagnosed with mental health disorders in order to receive treatment, and does not limit the number of sessions people can have. Ask your employer about obtaining Lyra as a mental health benefit: https://www.lyrahealth.com/
Aside from Lyra, I am an "out of network" provider, which means that I'm not on any other specific insurance panels. I can always provide you with weekly invoices or monthly "superbills" to submit to your insurance company for potential reimbursement.
How do I pay?
I accept cash, check, and credit card as forms of payment.
Most of my self-pay clients opt to be enrolled in autopay through SimplePractice. During the intake process, you can store your credit card information on file in your secure, online client portal. Your card will only be charged after our first session. Then your card gets charged automatically overnight after each session. You can stop autopay at anytime.
What is your cancellation policy?
Your time slot is reserved just for you. If you are unable to attend a scheduled session, please make sure to cancel by phone or email at least 48 hours in advance. Otherwise, you will be charged for the full rate of the session.
Do you offer phone or video sessions?
Psychotherapy is most effective when conducted in person. Occasionally, phone or online sessions may be appropriate if there are extenuating circumstances such as injury, emergency, or periods of travel. This accommodation is dependent on each situation and usually lasts only until face-to-face sessions can be resumed. The rate for phone and online sessions is the same as the rate for a regular session.
How long is each therapy session?
Sessions are usually about 50 minutes in length. Longer sessions may be appropriate if deemed necessary at an additional cost.
How often do I go to therapy?
Therapy is most effective with consistent, weekly attendance. Some situations may call for more frequent sessions (2-3 times per week).
Will I have the same time slot each week?
I recommend attending therapy on the same day and at the same time each week. This helps your weekly session become part of your routine. If you are unable to make your regular session time, I am always happy to try to accommodate your schedule and see you on a different day or at a different time than usual.
How long will it take to feel better?
People often express a sense of relief and a feeling of hope after the first visit. Consistent weekly sessions help build the momentum necessary for you to see and feel real results. After the first few sessions, I will be able to offer initial impressions and suggest interventions that will allow us to further accelerate your progress.
By completing assigned homework and practicing newly acquired skills outside of sessions, the treatment becomes even more effective and you will see even greater, lasting growth. Like with most things, you get out what you put in. The more committed to the work, the more value you will derive from therapy.
Once you have achieved your goals and decide to conclude therapy, you are always welcome to return at any time should new developments emerge!
How long does therapy last?
The duration of treatment varies based on your individual needs and goals. Factors that influence length of time spent in therapy may include: your reasons for seeking therapy, your commitment, and your desire for personal development.
Modes of treatment that focus mainly on present and future outcomes, such as Solution-Focused therapy and Cognitive Behavioral Therapy tend to be briefer. Other forms of treatment, such as psychodynamic and psychoanalytic therapy, tend to be longer courses of treatment because of the significant amount of time dedicated to discussing family of origin, formulating insights, and making connections between past and present.
How does therapy end?
Therapy usually terminates when a client and therapist mutually agree that symptoms have been alleviated, coping skills have been learned, and goals have been achieved. This may be anywhere from a few weeks or months to a year or more. Ending therapy often depends on how much you would like to work on. In the event that you wish you stop, it is always recommended that you attend a final session so that we can review progress, discuss recommendations and referrals, and say goodbye in person.
I want to get the most out of therapy. What can I do to help the process?
I am so glad you are dedicated to getting the most out of your sessions! Your consistent weekly attendance and active participation are imperative to your success. Since we will likely only see each other for one session per week, the work you do outside of our sessions will also help accelerate your progress.
Why am I hesitating to call you?
Apprehension and resistance are common responses to change. Trying something new is hard. And getting started is often the hardest part. I am here to help you acclimate to the realm outside of your comfort zone.
As human beings, we are creatures of habit. As a mechanism of self-preservation and protection, we fear the unfamiliar and we shield ourselves from the unknown. We (often mistakenly) think that venturing beyond what we're used to will put ourselves at risk, compromise our safety and result in danger. This phenomenon makes all changes and transitions utterly difficult.
My intentions with this website are to help familiarize you with the process of therapy, lessen any fears, and welcome you with open arms into my practice. If you still have questions or concerns, please feel free to send me a message and we can set up a time for me to call you!
Why do you do this for a living?
When I was a child, I never said, "I want to be a therapist when I grow up". There were many other considerations including broadcast news reporter and WNBA basketball player (in my dreams!). But then, like every other person on this planet, I experienced life and the difficult emotions that come with being human. Throughout the challenges I faced during my formative years, I often wished I had the right someone to talk to. Later, it took only one job at a news station for me to realize that journalism was not for me and that my life would be devoted to helping others. During this transition, it dawned on me that I wanted to be that right person for people who are feeling dejected or alone or like no one gets what they're going through. I've come to understand that there is nothing quite like the experience of feeling seen, heard, and understood—and that there is hope for improvement.
Being a therapist is a challenging job. Every day I hear stories of pain and suffering. But I love what I do. And I can honestly say there is nothing in the world I would rather do for a living. I don't view my job as "listening to people's problems", but rather an incredible opportunity to infuse people's lives with healing and to help people really learn to love themselves.
When I am sitting across from another person in my office listening to their story, there is nowhere else I'd rather be. I've always been able to feel other people's feelings and I wouldn't have it any other way. I consider it to be like a superpower or a sixth sense. I view being a therapist as not only a calling, but a true honor and privilege. For me, there is no greater reward than getting to experience the relief and joy that people feel as they begin to gain understanding and self-actualize. This is a powerful, profound, and invaluable process.
But how are people supposed to know how to be emotionally intelligent and solve major personal issues if they've never learned how? We weren't taught this in school, perhaps it wasn't always role modeled at home, and TV and movies often portray a skewed version of reality when it comes to depicting real life struggles.
Yet somehow we are expected to know how to be our best selves and live our best lives all on our own!? Fortunately, there are scientifically-researched techniques and skills that I am proud to share with YOU.
You CAN become the best version of yourself and my therapy practice exists to help you do just that.