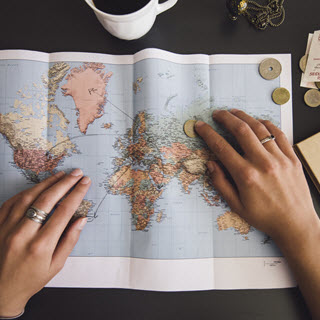 Step 1: Say Hello!
Use the contact form on this page or email me at julia@julialehrmantherapy.com to inquire about available session times or to ask any questions you might have. Or just give me a call at 415-993-1301.
If I don't answer, please leave me a message! I'm likely just in session. I will call you back as soon as possible that same day.
Step 2: Paperless Paperwork
After we schedule our first session, I will send you an email via SimplePractice. This email will contain a link that will take you to login to your secure, confidential, online Client Portal. You will be able to quickly and easily sign my practice documents and fill out a brief New Client Intake questionnaire online. This will allow us more time during the first session to focus on you!
Step 3: Mark Your Calendar
Therapy works best with consistent weekly attendance. I expect my clients to be committed to this process (except of course in emergencies and extenuating circumstances). In return for this commitment, I will hold your session time each week out of respect for your schedule and the importance of our work together.
You will receive an email reminder from SimplePractice 48 hours before each session and a text message 24 hours before each session.
Step 4: Let's do this
You are a special, one-of-a-kind person. I want to get to know you and learn about who you are.
During the first few sessions, I will ask questions to learn more about you and get a better sense of how I can best serve you. We will also discuss in more detail what you would like to work on in therapy.
Then, I will create a customized treatment plan that is specifically tailored to meet your unique needs and help you achieve your goals.
We will work together to improve your situation to your satisfaction.
We will continuously evaluate your progress and make adjustments as needed. You are free to end therapy whenever you feel ready. When this time comes, I strongly recommend having a final session to review the work that you've done, discuss recommendations, make any necessary referrals, and say goodbye in person.
You are always welcome to return to therapy at any point in the future!